AKA47 ULTRA PERMANENT INK
AKA47 Ultra Permanent INK is a 500ml solvent-based refill ink with a satin finish.
It is available in 2 colors (Black and Silver) and is ideal for Vandal actions. It can be used on any surface. Ideal for filling the AKA FLOW Squeezers. Also compatible with the AKA Refillable MARKERS.
This is the definitive ink to get your tags to last a long time on the target surface. It has an optimum density so that the drips are perfect.
Very difficult to erase. Hard to buff. It perfectly resists weather adversities. It comes in metallic packaging to ensure the perfect conservation of the ink.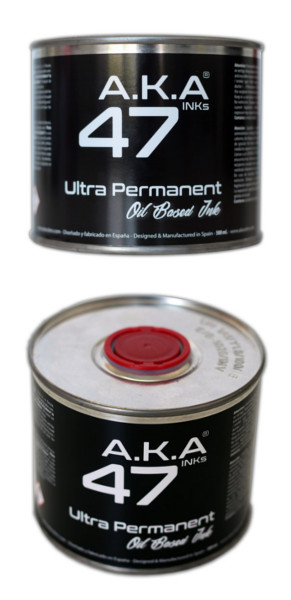 SPECS
Satin finish
 Ultra permanent
Solvent based
Perfect density
Ideal for filling squeezers
Fast dry
500ml format
High quality pigments resistant to U.V radiation
Resistant to the passage of time and the weather
Great ink hardness