The WATER BASED PAINT H2O is available in 250ml format and 12 COLORS TO CHOOSE. Designed to recharge Squeezers, refillable Markers, etc. It has a perfect cover (high opacity). The drying is very fast and both the adhesion and the UV resistance is very high.
The paint is permanent, it does not smell and it is not only useful to recharge Markers or Squeezers but it can also be used for other techniques focused on the fine arts such as brush applications, etc. Highly recommended for indoor use. The colors can be mixed together. While the paint is wet, the work tools can be easily cleaned with water.
The AKA H2O paint is a versatile product that will allow you to enjoy it in many different ways.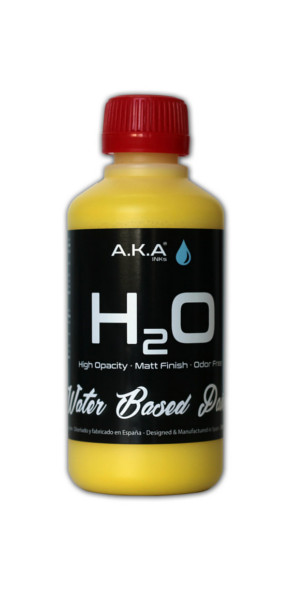 SPECS
Matt finish
High opacity
 It does not smell – Solvent free
Fast dry
Great grip power
Great fluidity
High quality pigments resistant to U.V radiation
 Ideal for indoor use
 12 colors